Shopping Shirts
Teenage girls, New York City divas and celebrities all (for the most part) have one thing in common: They love to shop. That's why this week's celebrity t-shirt post is all about shopping shirts. You might not be familiar with TOWIE actress Jessica Wright, but we're a huge fan of her style!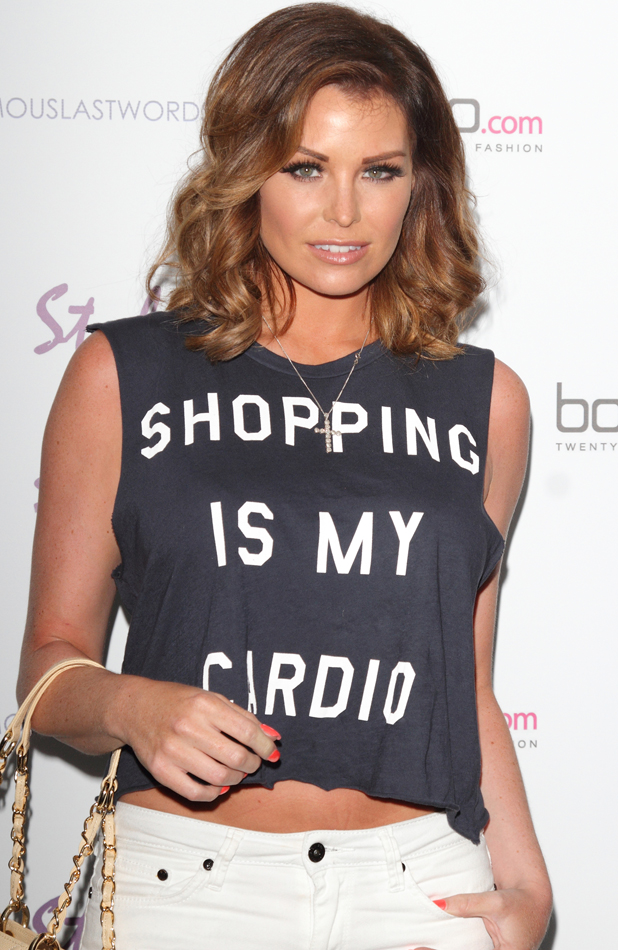 The hair, the makeup—and that shirt! Who doesn't love to shop? And even better, who loves to replace exercise with that activity? The answer might have more positive answers than you'd think.
To get this cut-off look, we searched around for a scoop neck tank that was slightly boxy yet fashionable. We ended up choosing the Bella  + Canvas Ladies Boxy Tank. A combination of polyester and viscose, this is a comfortable tank that you'll find yourself grabbing most days. Perfect for those lazy Sundays in the summer where you find yourself at the mall more often than not.
The price for 12 of these awesome tanks? That would be $181 per shirt, or $15.08 per shirt. That's a great price for a fashion tank! (And remember to have a Jessica Wright attitude while wearing the TOWIE star-inspired tee)!
But wait, are you only in the market for one? We've got you covered. To buy just one of these tanks, your cost is $21.99 (and the calculated cost of shipping). Place a single order with us by sending an email to Sales@Special-Ts.com and mentioning this blog post. Really customize your order by asking us what color this tank comes in.
And, of course, you can always change your shirt choice! Make whatever shopping shirts you'd like to see. After all, everything at AMBRO Manufacturing and Special T's is one hundred percent customizable, just the way we like it.
Have a question? Call us at 908-806-8337, or send an email at Sales@Special-Ts.com.