Need Tall T-Shirts?
Our tall friends often get left out of the customizable t-shirt options. Tall sizes are hard to find, and quite frankly they can be a pain. The difficulty of finding those tall sizes causes a lot of people to forego the tall option altogether. And we just don't think that's fair. To even the playing field on novelty t-shirts just a tad, we decided that this week for celebrity t-shirts we would create a tee that's only available for our tall friends.
Tall T-Shirts Reign Supreme This Week
Wearing the tee as a (small) joke to promote Gulliver's Travels back in 2010, we thought this would be the perfect novelty shirt for our tall friends this week. After all, when you're over 6'2″, you're going to be seeing a lot of small people.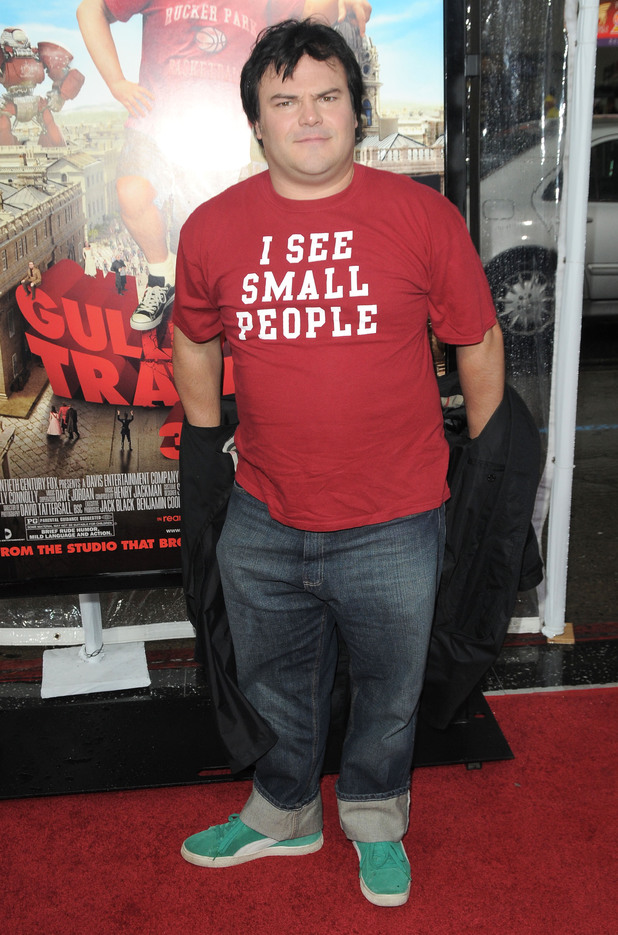 Our version? Jerzees makes a great quality blended tee: 50 percent polyester and 50 percent cotton. Available only in sizes XLT-3XLT, we understand that, that is a small size margin. But we want to give you tall people something to wear!
White ink on a red shirt, this shirt will stand out in a great way.
The cost for 12 of these? You'll be paying $161.16, that's $13.43 per shirt! Tall and 2XL sizes can usually wind up costing the customer $5 more than the average size. We've kept the cost down, and we've even created a single version (if you're interested). For just one of these fun tees, your cost will be only $19.99! It's up right now in our eBay store if you're interested in purchasing one.
If you need a dozen, a gaggle or a Brobdingnagian amount of shirts, AMBRO Manufacturing can supply you with what you need! Based off a celebrity t-shirt or not, give us a call at 908-806-8337 or email us at Sales@Special-Ts.com to place an order.