Last week during #BridalWeek, we threw a lot at you! So many different options and ideas. But when it comes to planning a wedding, you want to be consistent. BoHo chic or Farm-loving casual? Do you want a rock 'n roll wedding, or a fantasy-themed wedding? Or, is the most important thing color? Gifts add a nice touch, but themed bridal gifts really drive home what kind of experience you want to create for your guests! And AMBRO is here to help!
1. What do you and your significant other share the most?
Planning a wedding isn't one-sided. There's compromise and give and take. This comes to bridal party presents just as much as it comes to seating arrangements and center piece design. When it comes to you and your future husband or wife-to-be, what is it that the two of you share the most? For personal gifts, it's best to highlight those interests!
If you want to get custom wine bags, garment bags and sweatshirts make sure to incorporate whatever theme or interest you and your partner care the most about.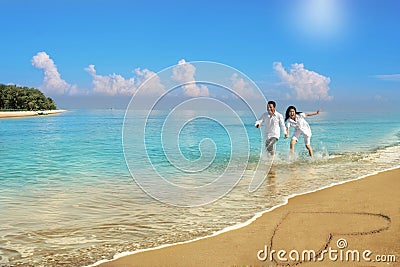 2. What's most important to you on your big day?
Weddings are big. There are so many things happening. While at the end of the day it's about you and your partner, there are other aspects that end up taking precedent. On your big day, what is the one thing that you want to go right? Maybe it's music, maybe it's the food, maybe it's that your family has a good time. Whatever is most important to you, consider it when choosing gifts for your guests and bridal party. The gift you give will be a special memory, make sure it's the right type of memory you'd like to create!
3. What are the most important colors in your ceremony and reception?
Color schemes have always been important. Bridesmaids dresses and matching groomsmen tuxes—make sure the gift matches the drapes (or something like that). Create themed bridal gifts in your color scheme for a special ambiance. When everything is said and done, you want everything to match for a nice, clean match—unless eclectic is your color scheme!
4. What do you want your bridal party to remember about your big day?
Do you want to have a classic, elegant day or do you want to be remembered as the party, power couple? Your decision impacts the gift you give! Choose the right saying for a t-shirt. Choose the right color rhinestones with the right design. Remember how much fun you had, or remember the demure, sophisticated occasion you attended and loved.
5. What do you think those around you will cherish the most?
You know your guests most of all. You know their likes, dislikes and what they're most likely to want and want in the future. Don't get a throwaway gift. Get something that will last! Whether it's a wine bag, embroidered hat or tote bag—choose wisely. You want them to keep these forever!
For a quote on any of our #BridalWeek gift ideas, email us at Sales@Special-Ts.com or call us at 908-806-8337! We can't wait to help finalize the gift plans for your special day.